Are these machine washable?
All orders over $99 USD will qualify for FREE International shipping.
Please note that international shipments are sent via post. While these shipments often travel by air, some travel by sea. Shipping times can vary between 5 days and 6 weeks depending on the destination country. Please plan accordingly & contact us at support@himali.com if you have a time sensitive order.
Shipping within the United States?
All orders within the United States qualify for FREE SHIPPING via USPS
* This map is to estimate delivery times only. Shipping times are not guaranteed. Orders are shipped within 1 - 2 business days.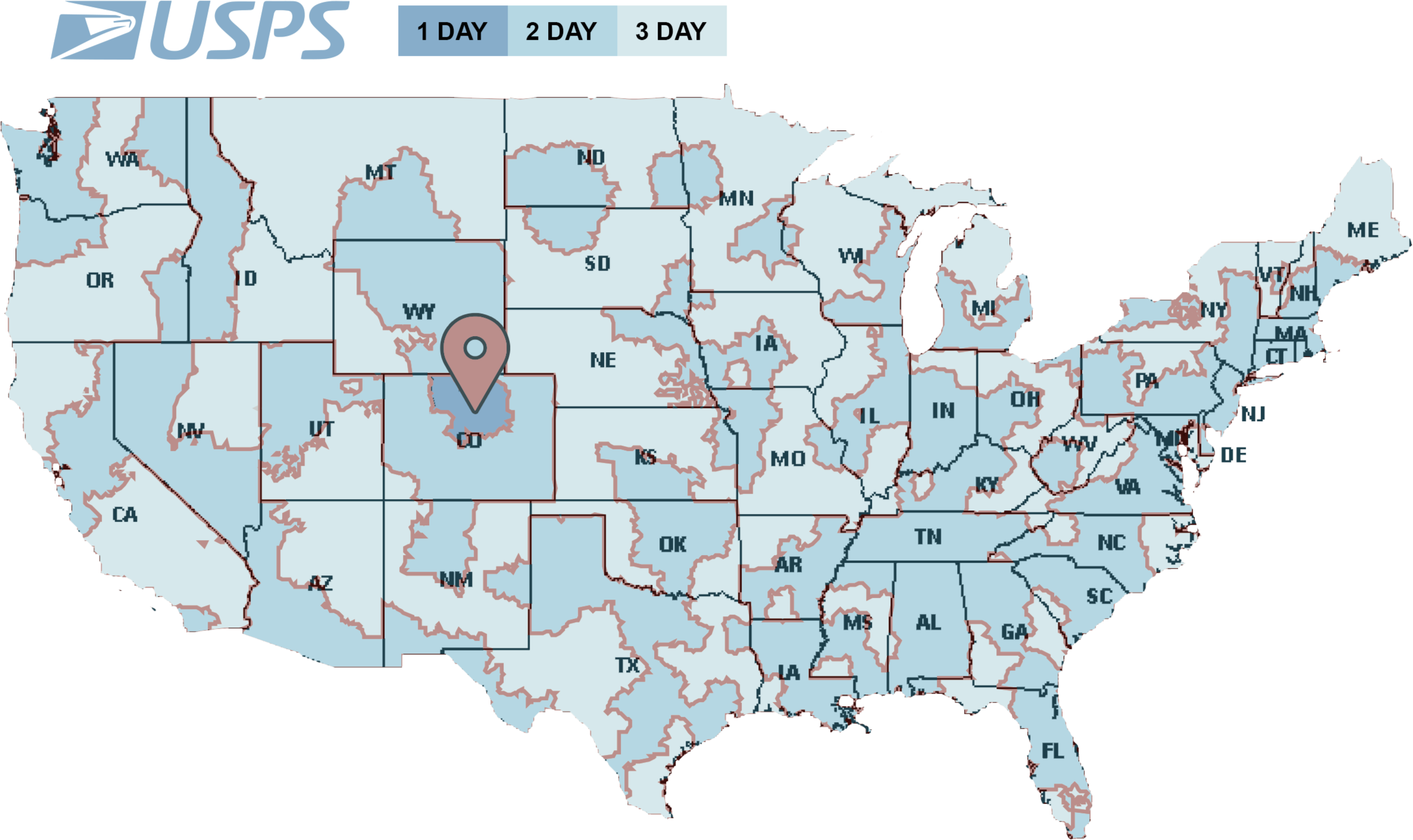 Items in their original condition may be returned for a refund or exchanged for an alternate item within 45 days of the delivery date.
For assistance with returns or exchanges, please click here or email us at: support@himali.com
HIMALI™ warrants its products to the original owner against defects in materials and workmanship for 2 years from the date of purchase. Our warranty does not cover loss or theft, damage caused by neglect, improper care, accident, or normal wear and tear.
In the event of defect, we'll repair or replace your item based on the associated circumstances.
Please click here or e-mail us at support@himali.com for assistance.
Note on Zippers: We use industry leading YKK zippers on all of our products. YKK warranties its zippers for 1 year, therefore, any zipper related issues are limited to 1 year.
How do I give design feedback?
We're always stoked to hear about the ways folks are using our gear! We often get creative input from our customer base and encourage you to share your very own design ideas or product feedback with us at support@himali.com!
Subscribe and get 10% off your first order!
Subscribe to our newsletter and be the first to hear about new products, sales, and more!