K2 is the only one of the 8,000m peaks that has never seen a Winter Ascent. Why? It is the 2nd tallest (after Everest) and the 2nd deadliest (after Annapurna). In the best of times, K2 is steep and technical with dramatic exposure. It is the host of extreme and hard to predict weather - think temps of negative 65 degrees Fahrenheit, plus hurricane level wind, whiteouts, rockfall, and avalanches. The number one stated reason for death on this mountain is 'disappearance'.
This Winter, we are proud to be affiliated with two of the four teams going for a world-record winter ascent. We wish them all the best of luck!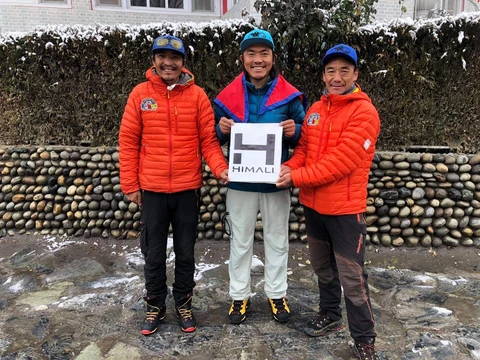 Mingma Sherpa (pictured here, center) is a part of an all Sherpa team. Their approach, which requires a great deal of experience and skill, is to go fast and light with a small team.
Waldemar Kowalewski (pictured here, far left), from Poland, is part of a separate expedition. While he is one of the most accomplished mountaineers on the planet, you probably haven't heard of him. His online presence is light & he keeps his goals and accomplishments close to the chest and the heart.