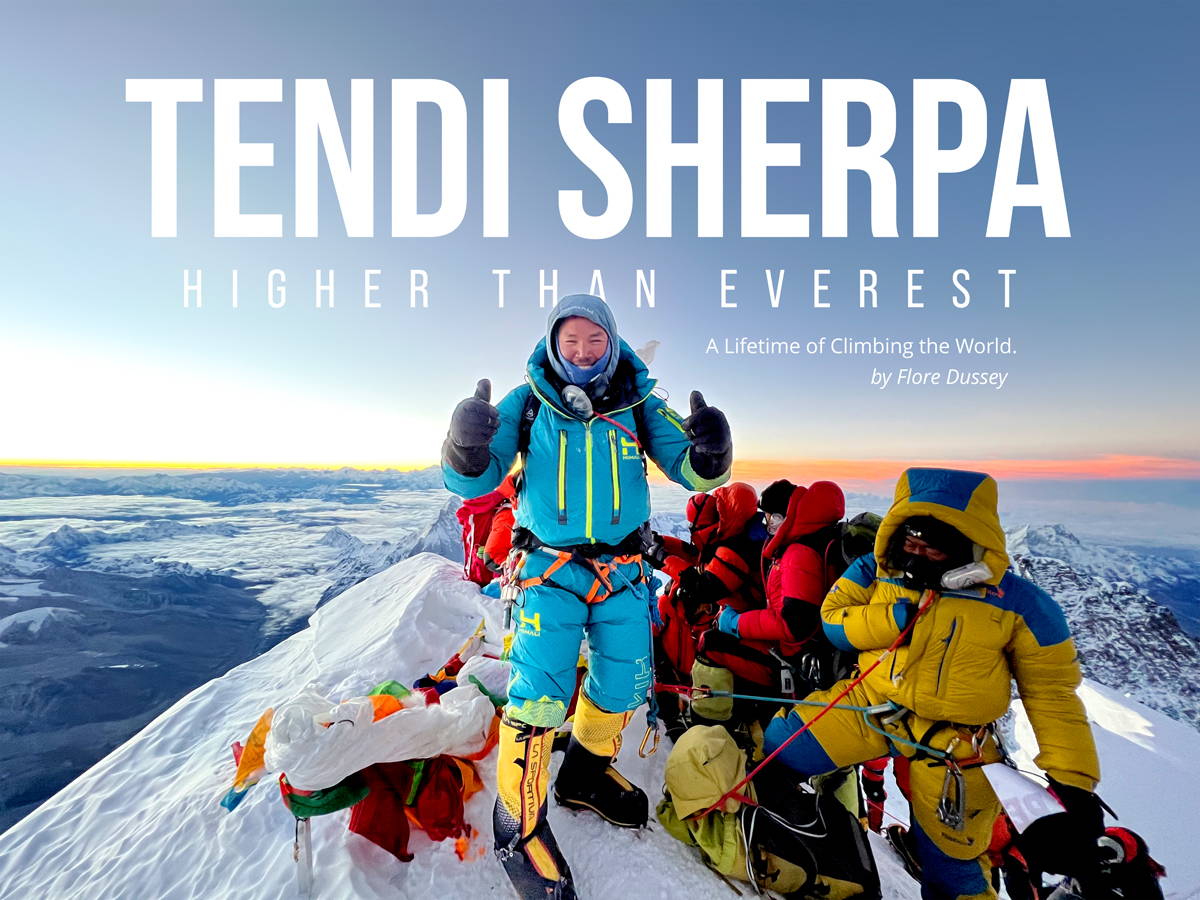 Higher than Everest
Book Tour
Presented by Tendi Sherpa & HIMALI
Higher than Everest is an uncompromising portrait of Tendi Sherpa, a 39-year-old father of two who was one of the first fully qualified mountain guides in Nepal. From humble beginnings – he had his first pair of shoes aged 13 – Tendi embodies the new generation of Sherpas who are taking their destiny into their own hands.
"Namaste all,
It's a pretty proud moment for me as the book has launched finally! It's a biography on me and my father, so the story of two generations of Sherpa 😊. During our lifetime of climbing peaks in the Himalayas we shared the journey with many wonderful peoples from around the globe and we were able to recall all that souvenirs in the book! I am not higher than Everest but the ambition to help in my community and in my village is always much higher than any mountains. Hope you will get one of this book and hopefully you will enjoy it!"
- Tendi Sherpa
At all events, Tendi will give a short presentation followed by a Q&A session and a book signing. We are looking forward to seeing you there!