JANUARY 27, 2020
(Originally on Dirtbag Dreams)
Forged through relentless field-testing in the Earth's tallest mountains, the Himali Altitude Parka is uniquely made for your next expedition.
The outdoor gear market is well saturated with quality products. Healthy competition has given birth to an evolution of gear that fills every niche for outdoor recreationists. With so many established gear companies that have been refining their identity over many years, it is seemingly an impossible feat for a new company making a splash in the market. Himali has done the unlikely and entered a competitive market with a competitive product. When a company like Himali finds success, one has to take close note of their identity and what it is that makes them unique.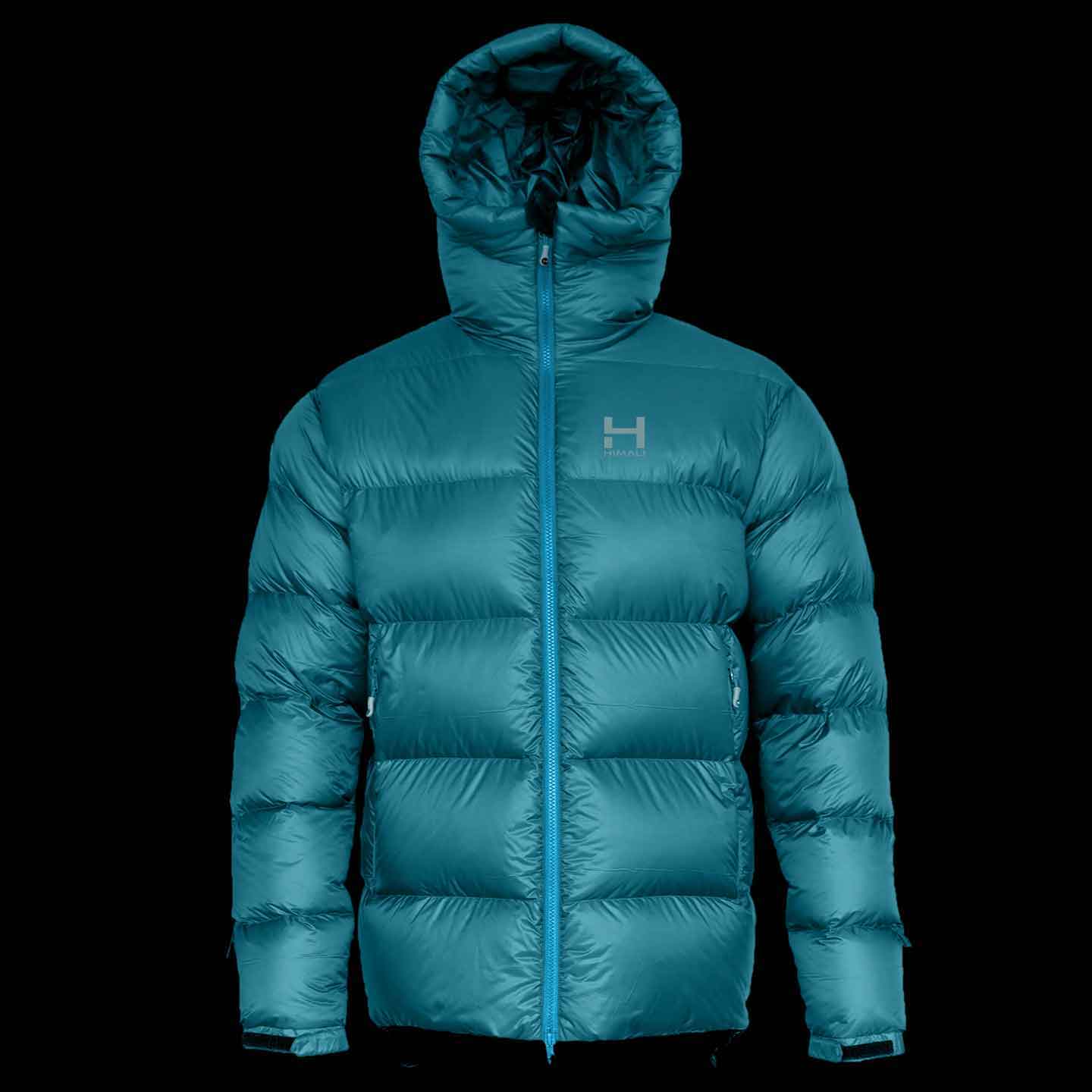 PRODUCT DESCRIPTION
The Altitude Down Parka by HIMALI™ is a classic expedition-warmth parka with a modern design. This stuffable mid-to-outer layer was designed for extreme cold and passive base camp activity. It utilizes 850 fill-power 'dry down', a Pertex® Quantum ripstop nylon shell, and a 'eco-DWR' coating to maximize it's first level of defense against precipitation.
SUMMARY
The Himali Altitude Parka is probably the best jacket you have never heard of. The small Boulder-based company Himali has been hitting the market with quality products that were developed from experience climbing and guiding in the highest peaks of the Himalayas. The Altitude Parka is purpose-built to help you access the most inhospitable peaks on earth and everything in between.
OVERALL 4.8 / 5
Quality 5/5.
Features 5/5.
Fit 5/5.
Durability 5/5.
Friendliness to Earth 4/5
PROS
• Super warm
• Lives up to what a 7,000-meter expedition parka should be
• Feels like being comfortably swaddled in a bunch of high-quality down
CONS
• I really can't find any fault with this jacket.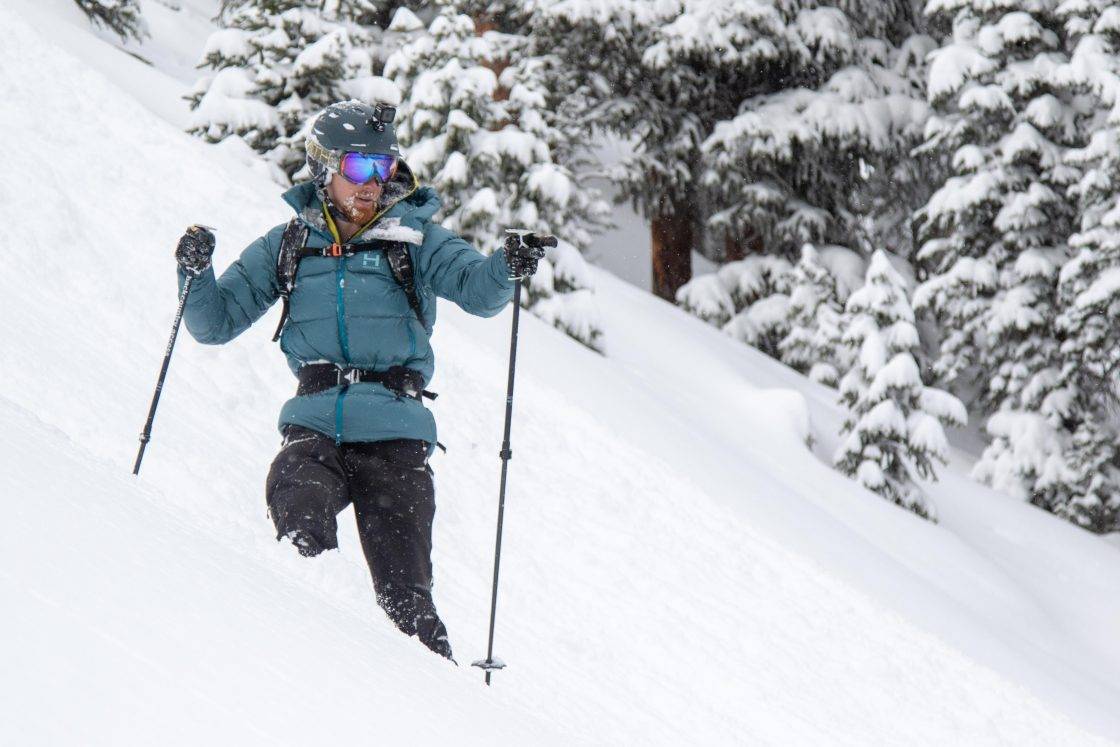 The story behind Himali's unique identity is of its co-founder, Tendi Sherpa. As an IFMGA mountain guide, with years of experience living, climbing, and guiding in the earth's highest and most inhospitable peaks, he has a unique perspective that defines Himali's company culture. Their company is guided by dedication towards developing the highest quality gear and an ethos towards a holistic culture of respect for the mountains and its people.
After testing a variety of Himali products, I can safely say that the Altitude Parka is the defining product of Himali's expedition lineup. This parka has the spirit of the Himilayas woven into the fabric that only the experience of an 8,000-meter veteran could provide. It becomes abundantly clear that every detail of this jacket has been meticulously developed through hours of thought while sitting out ensuing Himalayan storms.
I had the opportunity to test this jacket in my home state, Colorado. While Colorado is much tamer than the Himalayan climate this jacket was designed for, we have our fair share of harsh weather to put the jacket through the wringer. This jacket shined during a cold snap that followed a series of deep snowstorms that rolled in at the end of 2019. There are powder days, and then there are life-changing powder days. Powder days where you are skiing snow that is above your head and you disappear in the snow between turns. These are the powder days where your water bottle freezes, your camera batteries die unexpectedly, and your breath instantly turns into a layer of ice. The motivation to leave the comforts of your home decreases when the thermometer reads a chilling -10℉, but cold and deep snow guarantees the best skiing that Colorado can offer. Even on days like these, the Himali Altitude Parka was at times too warm.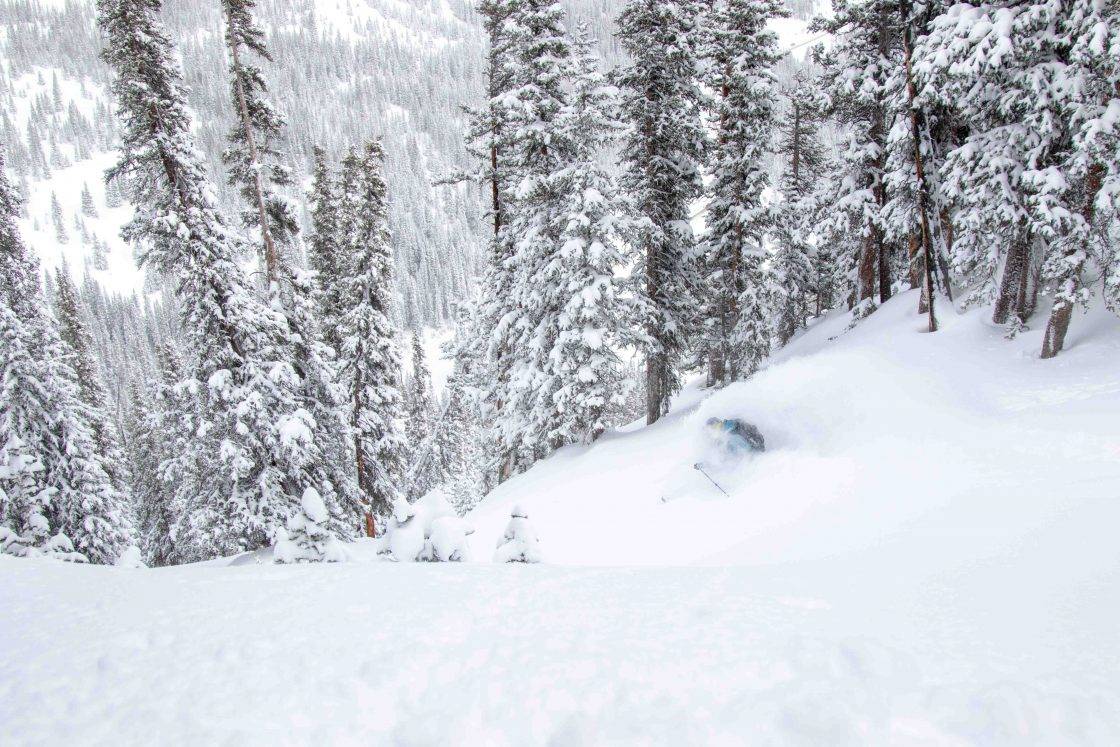 Every alpine climber or ski mountaineer should have a warm, expedition-grade down jacket in their kit. Standing in cold weather is a reality of the sport. From long belays, to waiting out poor weather, having the security of a warm jacket in your pack cannot be understated. This is truly a jacket designed for both 7,000-meter peaks and comfort on cold Colorado winter days. I'd like to climb and ski in the Himalaya one day and I would ensure that the Himali Altitude Parka makes the trip along with me. In the meantime, it will live with me on cold winter days climbing in Colorado's high peaks.
FIT/COMFORT
Himali ensured that this product has a performance fit. This jacket can be comfortably paired with a variety of layering systems. The use of high quality down, light ripstop nylon, and soft, strategically placed, fleece makes this one of the most comfortable jackets that I have worn.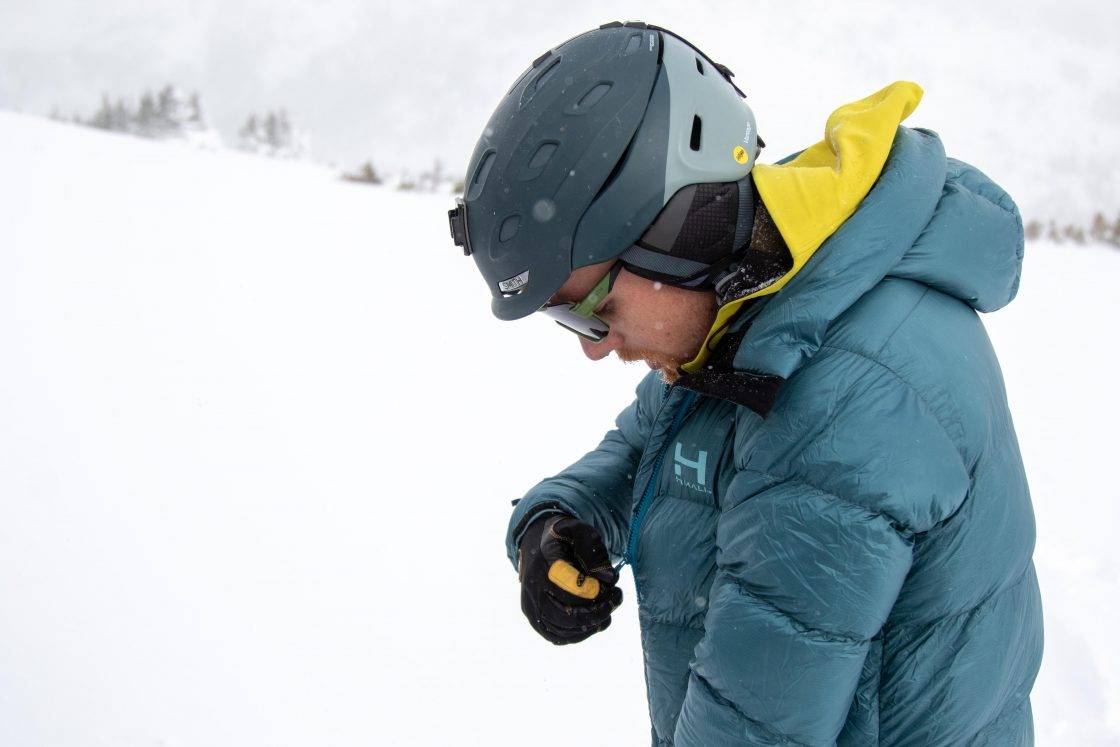 LOOK/STYLE
The tapered back and immaculate design make this jacket one of the best looking on the market. The color selections are sleek, the baffles are well placed, and in the end, you get an elegant package built for performance and style.
FEATURES
The small features make this jacket adept for alpine climbing. Zippered from the bottom this jacket makes it possible to wear a harness and belay without issue. The interior mesh pockets will hold a large pair of gloves securely. The helmet-compatible hood will let you use this jacket as an outer insulating layer, accommodating any layering for the actual climb. Additionally, the use of high-quality 850-fill down will ensure that this jacket packs down small to stow away for those fast and light missions.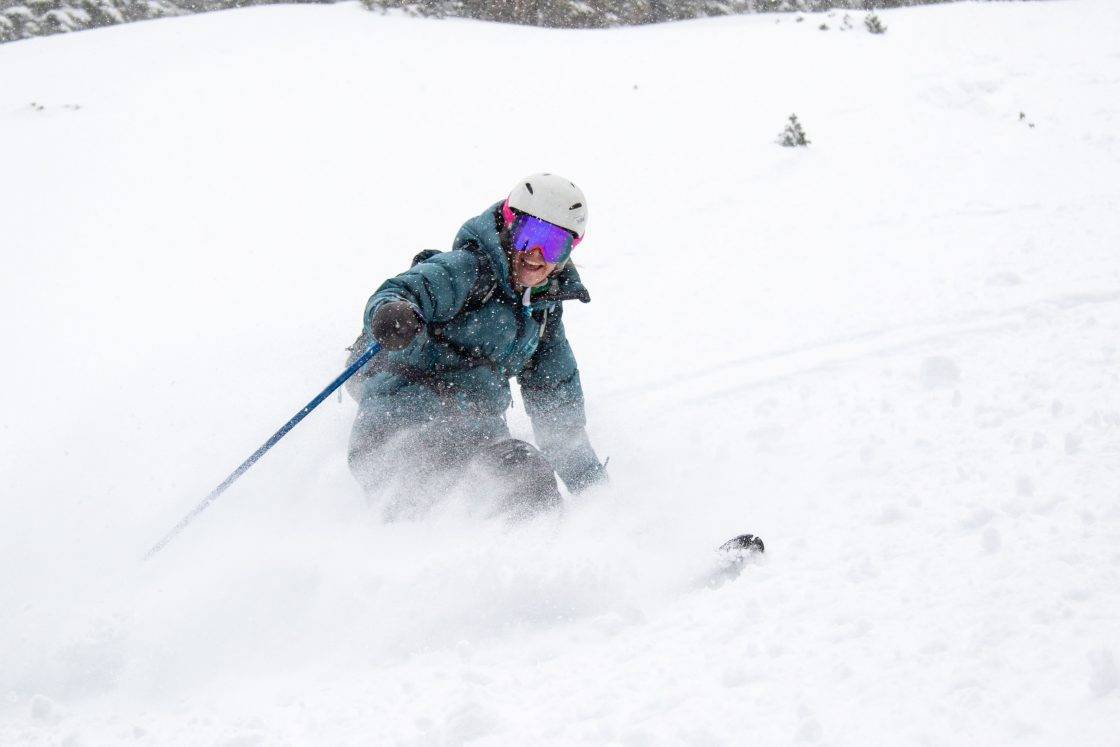 WEIGHT/PACKABILITY
Himali purposefully uses 850 fill-power dry down to make a jacket that optimizes weight and packability. This jacket packs down to the size of a Nalgene so that it can be stowed away in your pack without issue.
FUNCTION/PERFORMANCE
This jacket is advertised as an expedition grade parka and it sure lives up to that claim. Tendi Sherpa draws from his experience as a 13-time Everest summiteer to design a parka that he himself would use. Through this experience, the Parka was designed to be a key component of the layering system necessary for a successful summit of a 7,000-meter peak. Keeping you warm on the coldest belays and against the bitterest winds.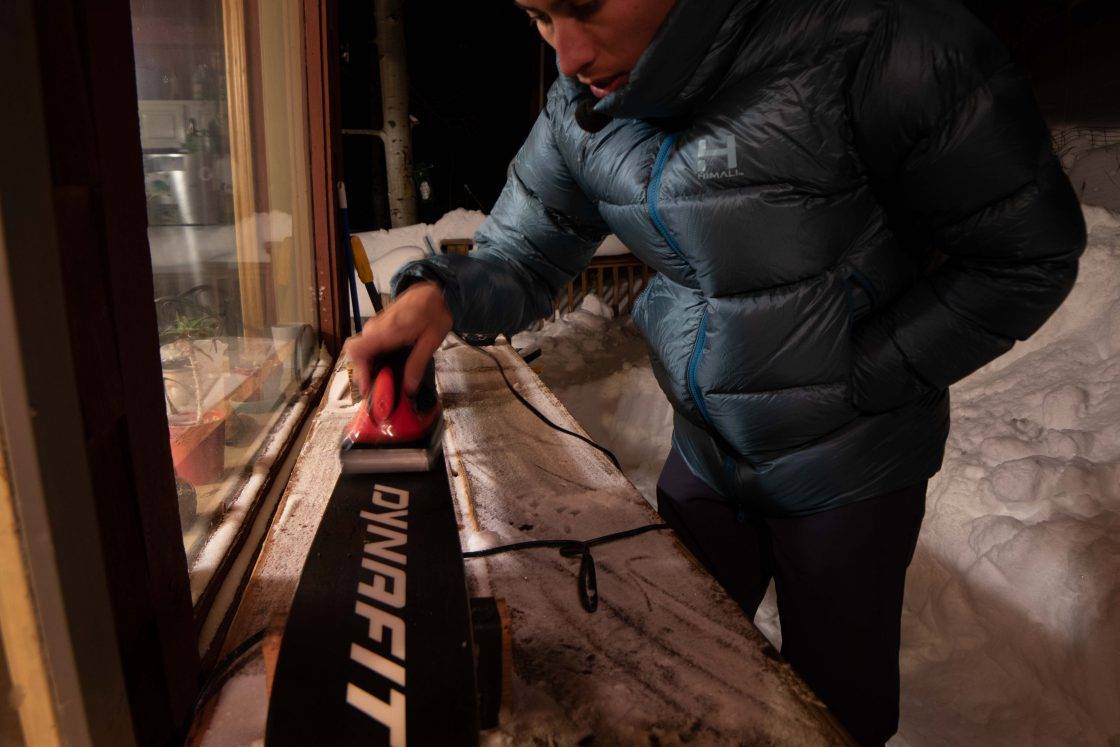 DURABILITY/CONSTRUCTION
Pertex Quantum ripstop nylon has become the new standard for this type of jacket. So far, this jacket has held up very well against the rigors of ski mountaineering where you are constantly surrounded by sharp objects and harsh weather.
FRIENDLINESS TO THE EARTH

When assessing the ethics behind the design of an insulated jacket, one has to look closely at the down. Where this down is sourced defines the ethics behind the construction of this jacket. The Himali Altitude Parka sources high-quality down that holds a "Responsible Down Standard" rating. This global standard ensures that down is collected ethically and sustainably. In the future, as their capacity builds, I would love to see Himali look into the use of recycled nylon plastic in their products to reduce their environmental impacts.
Shop the HIMALI – Men's Altitude Parka on Outdoor Prolink. Not a member? Apply today!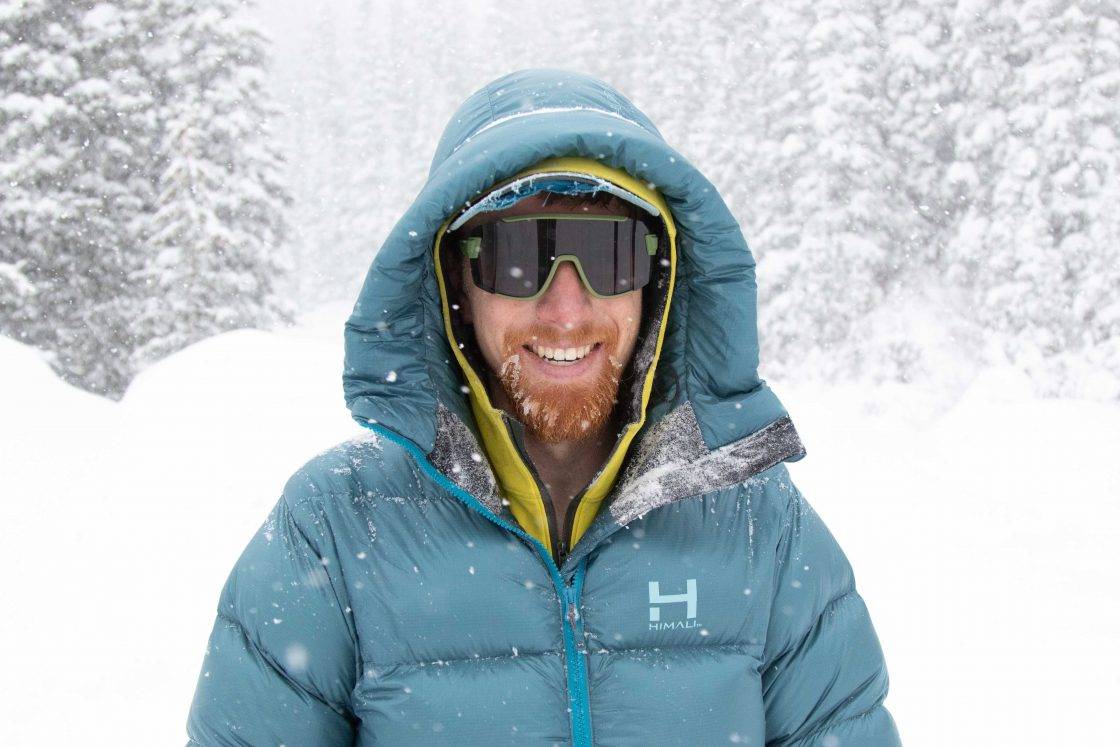 Aidan is a ski mountaineer based out of Colorado. When he is not climbing and descending peaks in the American West, he is an outdoor educator, working with schools and nonprofits guiding groups through the Colorado wilderness.