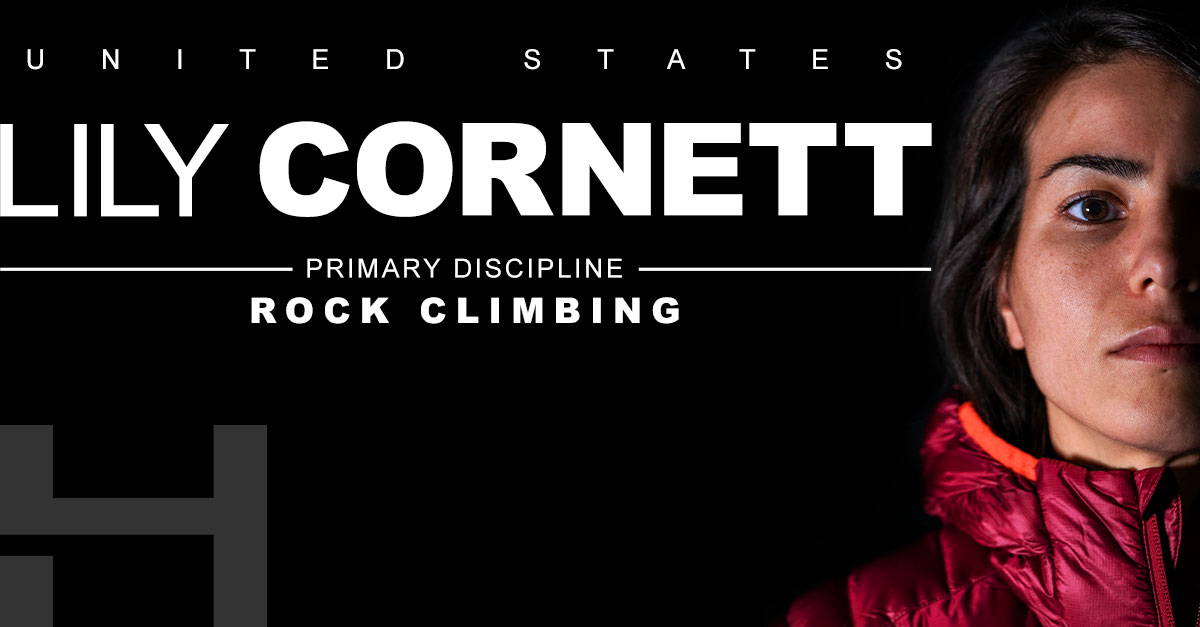 Born In: Tokyo, Japan
Resides In: Colorado, USA
Primary Discipline: Bouldering
Lily is a self-proclaimed Navy Brat that grew up bouncing between California, Japan, and Maryland.At age 19, Lily was first introduced to climbing while working at a sporting goods store and living in Maryland. She started toprope climbing at Carderock, a polished quartz cliffband on the east side of the Potomac river outside of Washinton, D.C. She was instantly hooked on the complexity of balance and technical footwork, and sequencing movement required to progress on the slick, slabby nature of Carderock routes.
Since moving to Colorado, Lily has climbed all over the front range and the western slope, and has traveled domestically and internationally to climb in Roy, Joe's Valley, Bishop, Red Rocks, Hueco, Tensleep, El Chorro, Fontainbleau, Tecino, and Squamish. Some of her major accomplishments include Psychotomic at the Monastery, Never Believe in Rifle, and Wills A Fire in Joe's Valley. She has sent numerous 5.12+ routes and V7-V9 boulders in the front range.
While living in Crestone, CO, Lily learned how to bolt and put up two routes in a newly developed crag outside of Del Norte, CO. While not developing at the moment, she hopes to bolt new routes in Clear Creek and several crags in the Western Slope in the future. Lily has set and forerun for USAC comps and worked as a setter at the Spot Gym and Denver Bouldering Club gyms for 7+ years.
She is now a backpack designer at Thule in Longmont. Outside of climbing and work, she enjoys mountain biking, skiing, and making and designing outdoor gear and climbing accessories.
Subscribe and get 10% off your first order!
Subscribe to our newsletter and be the first to hear about new products, sales, and more!